Introduction
LIAM structured Internship Programme (LIAM SIP) is a joint collaborative effort with the Ministry of Education Malaysia and the Malaysian Insurance Institute (MII) to offer Malaysian students of all disciplines from universities in Malaysia and abroad to undergo internship training at life insurance and reinsurance companies in Malaysia. Introduced since September 2016, the LIAM SIP was designed in accordance with the Talent Corp Internship Framework.
The internship experience will open the doors for students to gain insight on the life insurance industry as a global and progressive industry which provides vast career opportunities. Through this initiative, we encourage students to develop good leadership skills through the training process and hope to produce interns who are confident, creative and innovative.
Internship Programme
Objectives
• To enhance the contribution of the life insurance industry in human capital development.
• To promote the industry as a progressive industry to the next generation of leaders
• To promote career opportunities to various disciplines offered by the institutions of higher learning in Malaysia/abroad.
• To attract bright young graduates to choose life insurance industry as the career of their choice
• To create more job opportunities
For the interns:
• Insurance industry as a career of choice
• Develops good leadership skills through the training process
• Builds self-confidence through soft skills training, interaction and presentation skills
Intakes
The LIAM Structured Internship Programme has expanded its reach to more young talents from the local and international Universities.
To date the industry has enrolled about 620 interns under this programme.
Criteria
• Open to Malaysian undergraduates in public, private and overseas universities of all disciplines
• CGPA 3.0 and above
• final year student or 6-month upon graduation
• 2 to 6 months attachment with member companies
• Monthly allowance of RM1,000
Framework
Week 1
- Introduction to Company
- Mentoring session by the Company
Week 2 – Week 11
- Interns will be exposed to the day to day tasks and job rotation
- Interns to prepare a monthly report on the job/ tasks assigned
- During this period, interns can develop soft skills on interpersonal and business communications, writing skills and leadership skills
Week 12
- Evaluation and Assessment
- Interns to provide feedback and review on their overall internship experience in the company
- The mentors to provide a review on the interns' performance during their internship with the company
LIAM Motivational Workshop
Interns are required to undergo a 2-day LIAM Motivational Workshop within the internship period. The workshop will feature an external speaker whose aim is to help the interns build up their soft skills; speakers from member companies will then share about their career prospects as well as working experiences in the industry.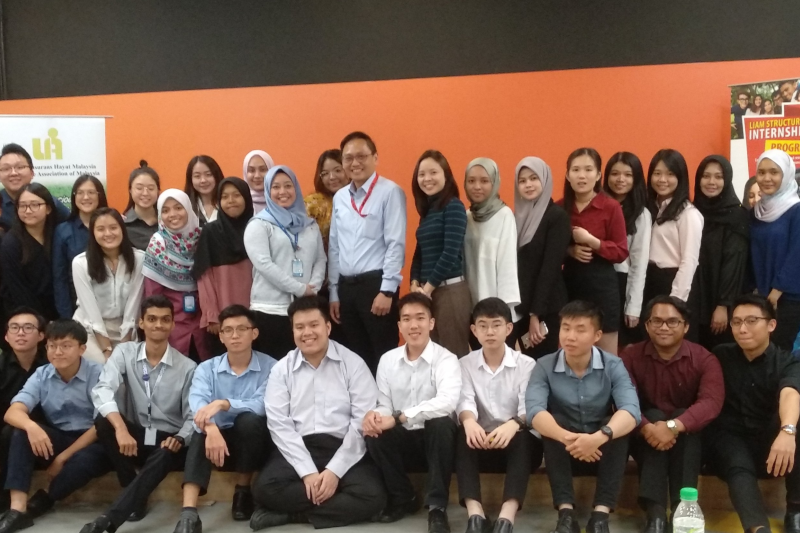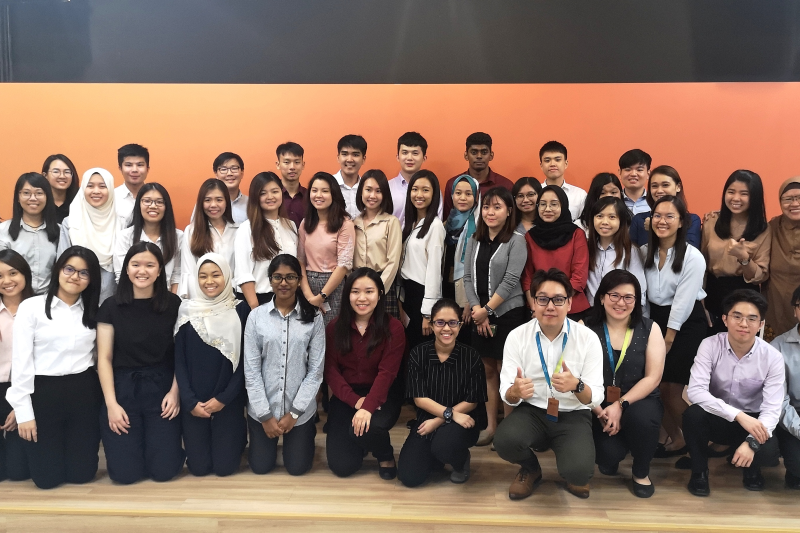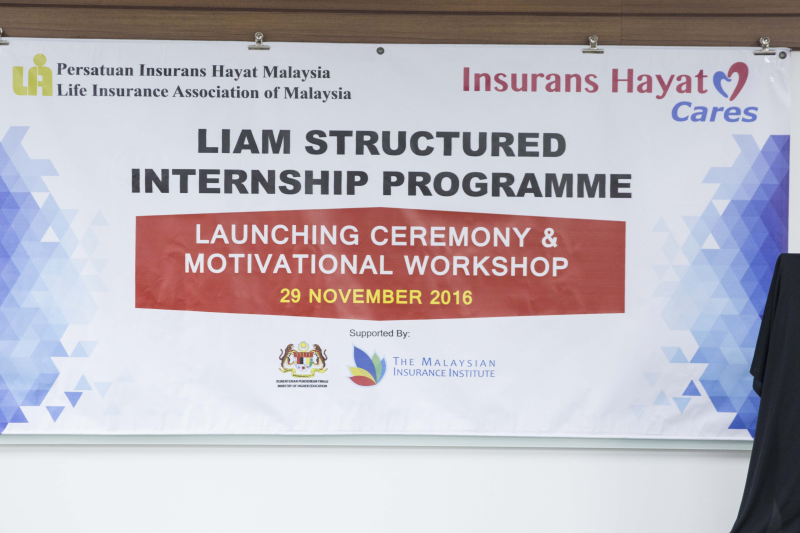 How to apply
Gain a head start towards a better future in your career. Submit your resume now at talent@liam.org.my